Bet won! A successful first edition!
The GEPPIA team is pleased to share with you the warm welcome of this first digital edition of the Process & Packaging Machines Forum!
This day of March 31, 2021 brought together 400 participants (unique) for more than 780 registered people.
You were registered, but you were not able to participate live? You can always review the "replay" by indicating your registration email on the weekly webinars on the livestorm platform.
Not registered for this day? You can view most webinars on demand.

The replay of the day is available!
Thanks again to all for your participation in this collective initiative and to our partners ALL4PACK and RIA!
See you in a few months for a next edition with new sessions and other expertise and inspiring feedback!
----
Learn more about this first edition and how to organize the next one?
Contact Laurent Chasset > laurent.chasset[a]geppia.com
11h45-12h15 AM CEST (Paris)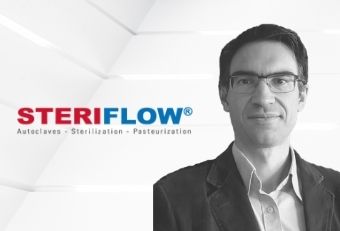 Industry 4.0 : What is the intelligence you want to develop?
The case study of sterilization
Where does the intelligence of a process come from ? Man or machine ?
For Steriflow the answer is clear.
An experience feedback from 2 years of intensive co-construction for a new generation of autoclaves that serve the very special know-how of sterilization.
Matthieu Cillard, Steriflow's Sales director
and David Castronovo, sales engineer at IFM 
Sterilization
Industry 4.0 : What is the intelligence you want to develop?
The case study of sterilization
The intelligence of a sterilization process is developed in the laboratory ; autoclaves are only there to reproduce it.
The 4.0 autoclave is not intended to be intelligent in the sense of being autonomous in decision-making.
On the contrary, it is an autoclave placed under closer monitoring, which reports in real time to humans to be better corrected by them.
And in this sense, its strong points are the reliability, security and relevance of the data it returns to the user.
Matthieu Cillard and David Castronovo share their vision of what the sterilization function can be, in practice, within a connected factory.
Access to video conferencing : here
12h30 AM - 01h00 PM CEST (Paris)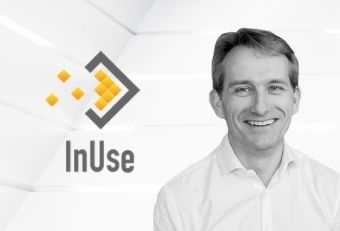 The factory goes through analysis
When the factory starts to talk, it unveils surprising sources of improvement.
A practical illustration with Hellenic Dairies, where digital continuity led to unexpected increase in operational and environmental performance.
Laurent Couillard, Founder and CEO of InUse
IIoT platforms
The factory goes through analysis
With the IIoT, the factory can finally start to talk. And tells us what keeps it from improving.
But for us to help, it has to speak clearly.
Collecting data is one thing ; read and return them so they become easy to understand is another. The power of an IIoT platform depends on the quality of this analysis.
But it is also through an overview of factory's problems, and the ability to solve them all in a single environment, that one can improve performance in production quickly and for long.
Laurent Couillard helps discover how digital continuity allows to break through the glass ceiling of operational and environmental performance.
Access to video conferencing : here
01h30-02h00 PM CEST (Paris)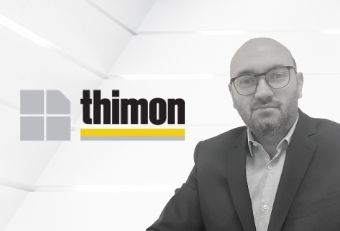 Automated logistic centers
When the rejection rate for pallets goes sky high
With automated systems, tolerance is no longer an option.
Discover how to wrap your pallets in order to make sure they will pass through the doors of a 4.0 warehouse.
Yohann Gaidon, Thimon's Sales director
Automated logistic centers
When the rejection rate for pallets goes sky high
Distribution centers and e-business platforms have gone for full automatization in their warehouses. They take delivery of pallets and handle them, manage their stocks and prepare their orders with digital tools and a minimum of human operations.
Such a transformation has direct consequences on acceptance criteria for pallets. Requirements are increasing and lead to abnormally high rejection rates on suppliers' side.
New technologies = new dresscode.
Learn how to identify and solve the main non-compliance causes, following with Yohann Gaidon a pallet of food products from the manufacturer's end-of-line to the racks of these new generation warehouses.
Access to video conferencing : here
02h15-02h45 PM CEST (Paris)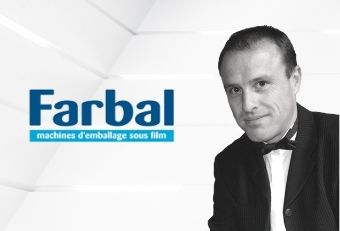 Wrapping a sofa, a picture window or a counter several meters long was once done by hand. But times are changing.
Because your employees have better things to do, it is now possible to industrialize the handling and wrapping of XXL products, whatever their shape. And offer them optimum protection during transport.
Surprise yourself by discovering these solutions !
Jérôme Galpin, Farbal's CEO
Shrink-wrapping
How to wrap giants ?
XXL products are generally valuable ones. And often fragile too.
Yet they travel most of the time wrapped in a simple stretch film that does not protect them well enough, no matter the considerable efforts made by your employees in the warehouse.
Does that mean that XXL products do not deserve the love of packaging machine manufacturers ?
No.
They now have shrink-wrappers, shrink tunnels and sealing stations that match their size.
Jérôme Galpin proves that even giants can pretend for a packaging worth the name.
Access to video conferencing : here
A digital event powered by the GEPPIA Lab', in partnership with: